So day 2 was all about caving, this was the main reason I came here, so off I went to explore, well, the caves…
.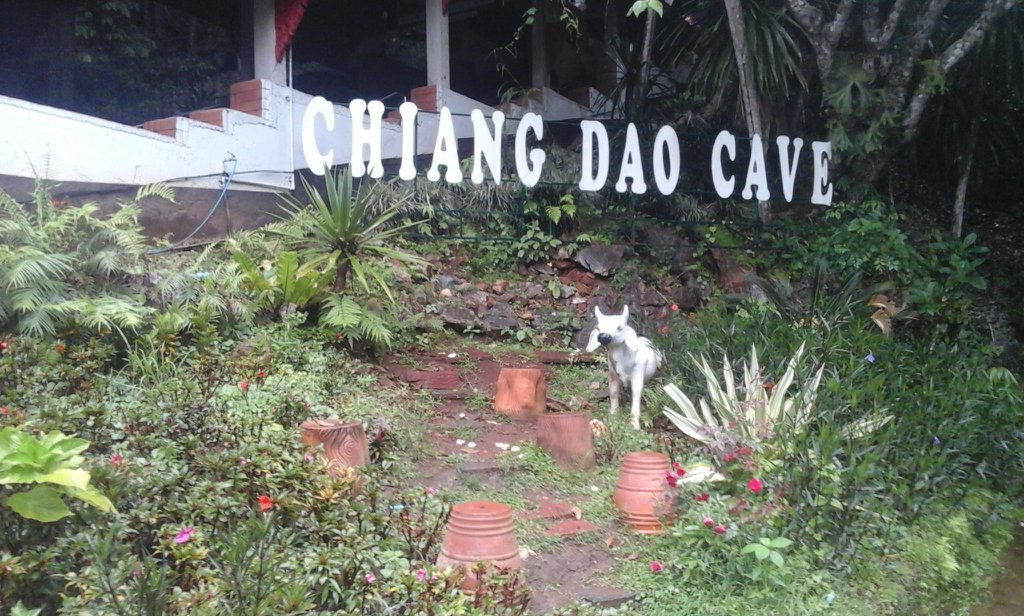 I did a bit of writing and caught up on social media bs, then it was time to go and and see the caves. Luckily after my escapades yesterday I was staying about 200 metres away from the caves, so I wondered in that general direction and made my way there.
It is 40 Baht a ticket to go into the caves, or 20 Baht if you are a Thai. I don't look very Asian (I know, I'm so fucking racist!) but I do possess a work permit, which means I get the benefit of getting a Thai price for certain things. So when the lady saw me walking to the counter she looked at me as if I was having sex with her better looking best friend whilst making eye contact and smirking, then angrily demanded 40 Baht. I then confidently placed my work permit on the counter as if it were an FBI badge…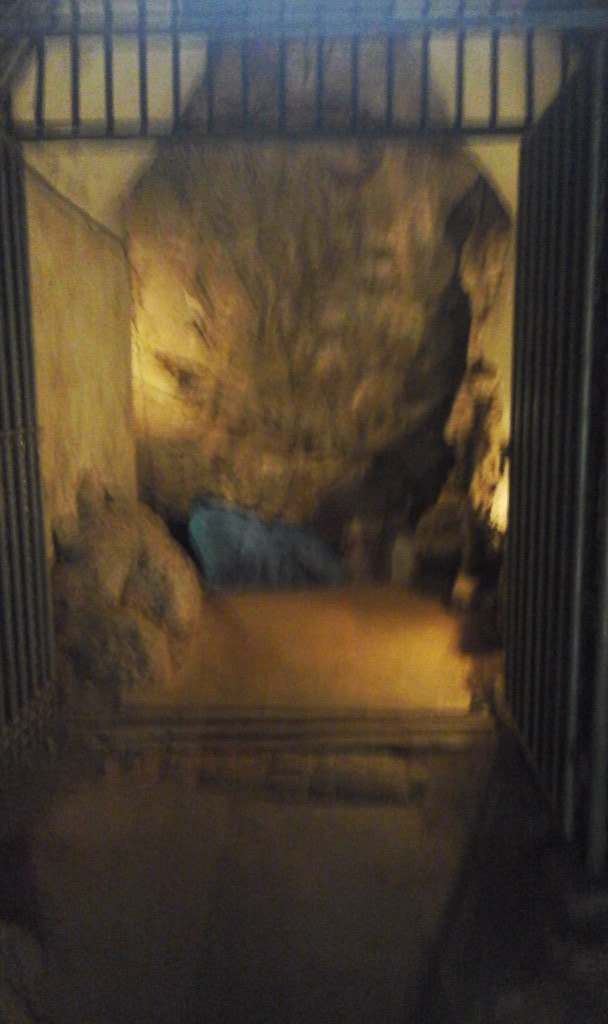 "Aray?" She asked her friend (Not her best friend, I made that bit up. Although that would be a much better story if this dialogue was happening mid-fuck…) Which roughly translates as "What's this monstrosity?"
I explained in Thai what the law was, and she quickly retorted that only Thai's got the 20 Baht rate. It was less than 50 cents difference, but the law is the law and out of principle I kept explaining to her that this was not the case and I should have a half price ticket. (On an unrelated note; I'm still single. I have no idea why I can't find a girlfriend at the moment…) and eventually she cracked, more out of boredom than anything, and gave me the Thai price.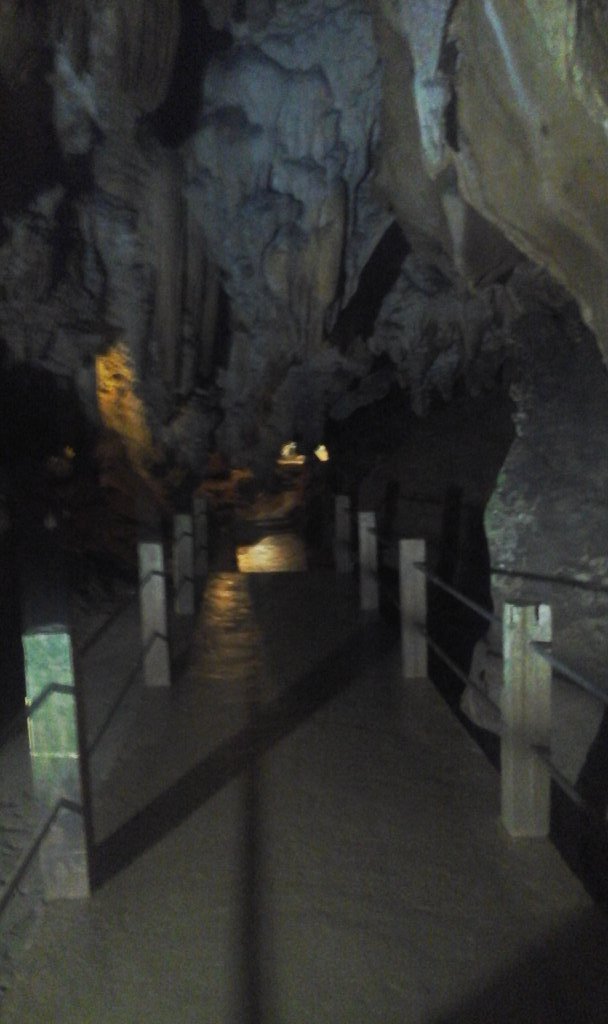 I walked up the stairs and gingerly made my way around. Eventually I found my way to the proper entrance. To the left was the real caving and to the right was the basic touristy walkway that was well lit. I wanted to do the proper caving, but I remember my bad experience I had in the Philippines that was ever so slightly dangerous (I still don't know how I survived that looking back on it) and I bottled it. My argument was that there were no guides there and you had to take a guide underground for the lighting and where to step etc… Maybe it was because it was low season that there were no guides, but I was more than happy to pussy out and do the basic caving instead.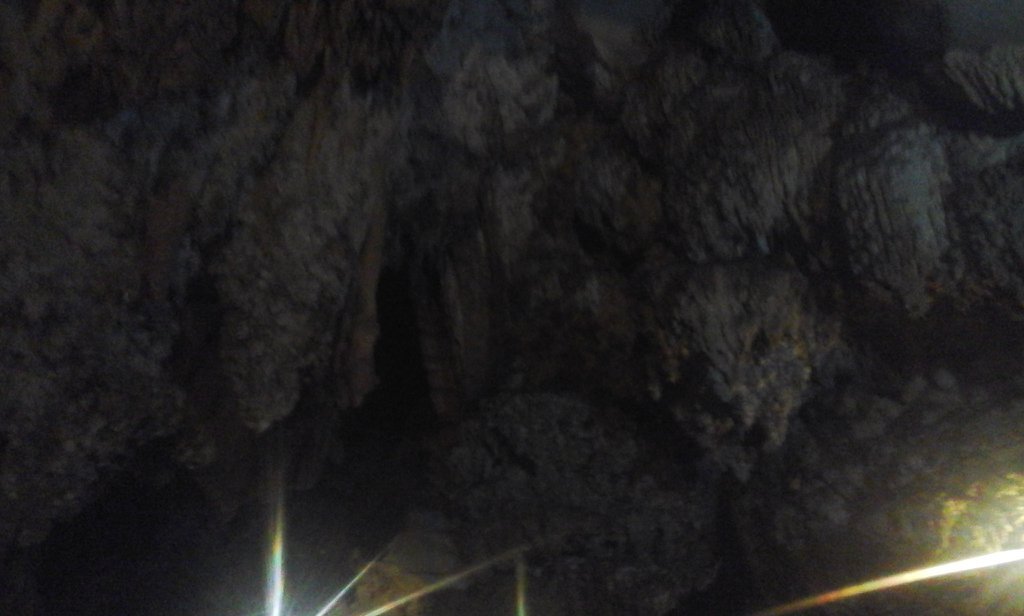 It was so lit that you could even take photos. Some of these photos were with no flash as well! There were also shrines all around the walkway of the caves, and at one point there were two guys painting some of the shrines in the cave. What a job eh? Imagine being lucky enough to be paid to do something like that?
.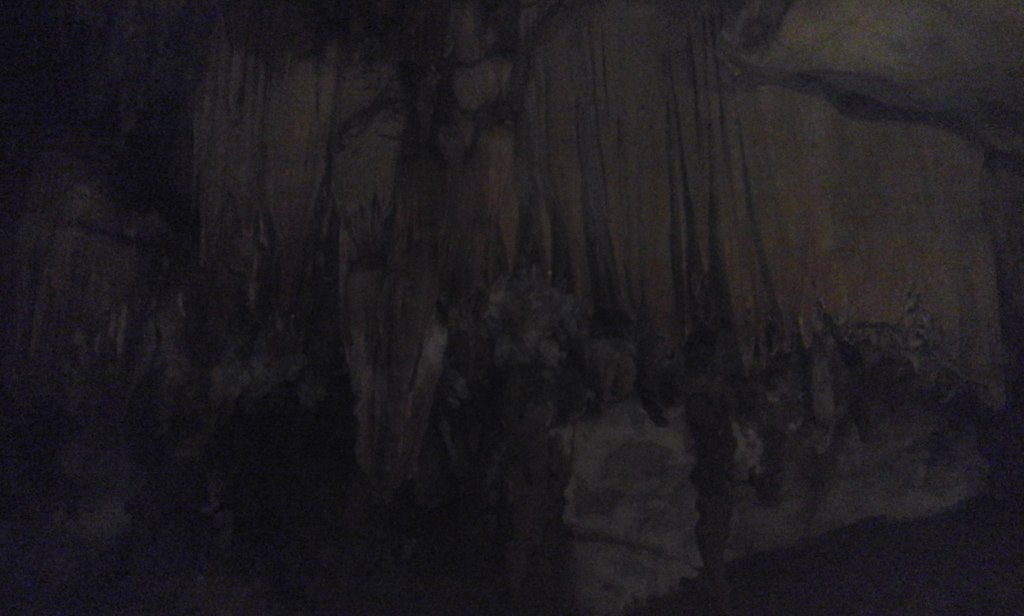 I got to the end and it was pitch black, with a sign saying that no one was allowed to go into the water and they would be fined 5000 Baht (£100). I couldn't even see the water, but I didn't fancy finding the hard way if there was any, so I headed back through the caves, exhaling like a pretentious guy strolling through an art museum…
.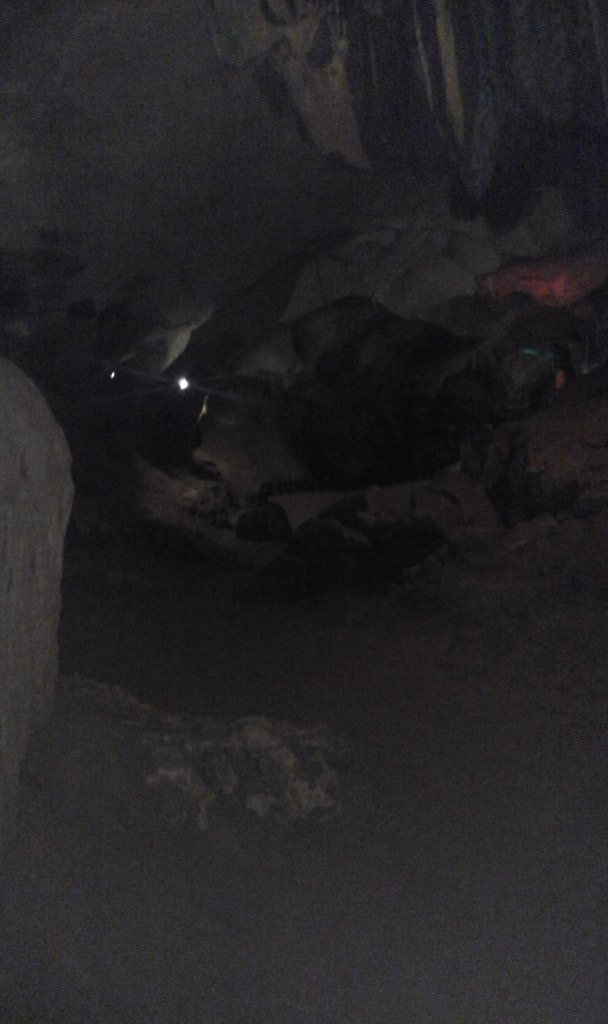 Then it began to chuck it down. It was amazing because the echoes of the rain inside the caves made you feel alert, yet protected. In Thailand tropical rainstorms only last for 5-10 minutes, so I headed to the entrance/exit to watch the rainstorm for a bit. About a minute later I went back into the cave to see the rest of the bits I had missed.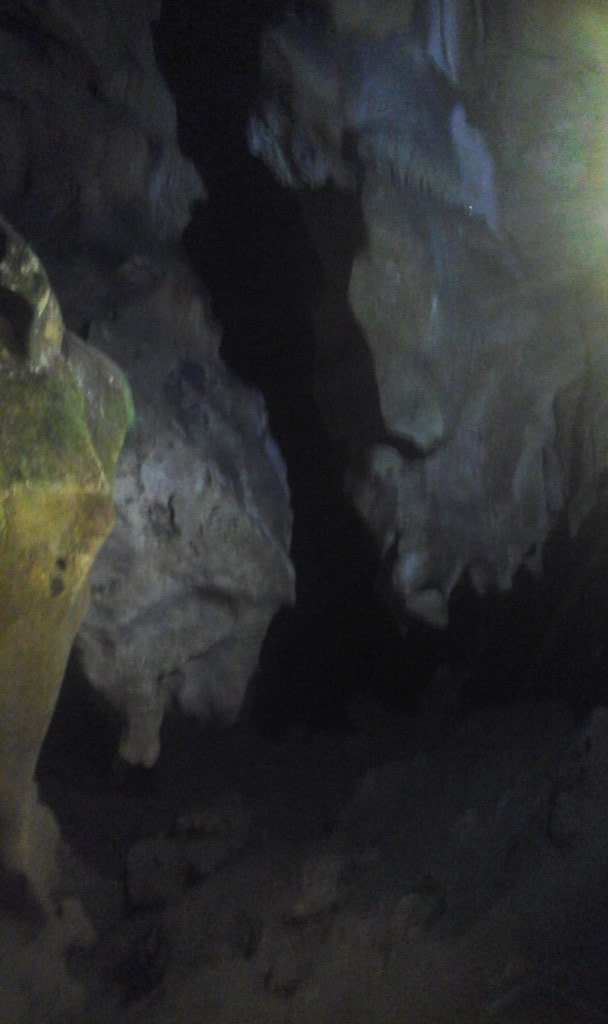 Once I left I walked around the entrance and took some photos. Then some random guy came up to me and said, "Plaa! (fish)" I thought this was weird, but I smiled and said 'yes'. Then he got a bag of what I assume was fish pellet food and I figured out he was trying to sell me fish food. I went to buy one for 10 Baht but he said he had no change. So I took two and offered it to a couple who were protecting themselves from the rain.
"No thank you. We did it earlier and I don't think they are hungry…" The guy replied as he continued to hug his girlfriend. He was right, as I threw some of the pellets in none of the fish gave a shit. The seller said to me I had to throw it in hard so the fish would hear it and then eat it, but of course he was full of shit, and the fish didn't care either way, and the guy quickly disappeared when I did as he said and it didn't work…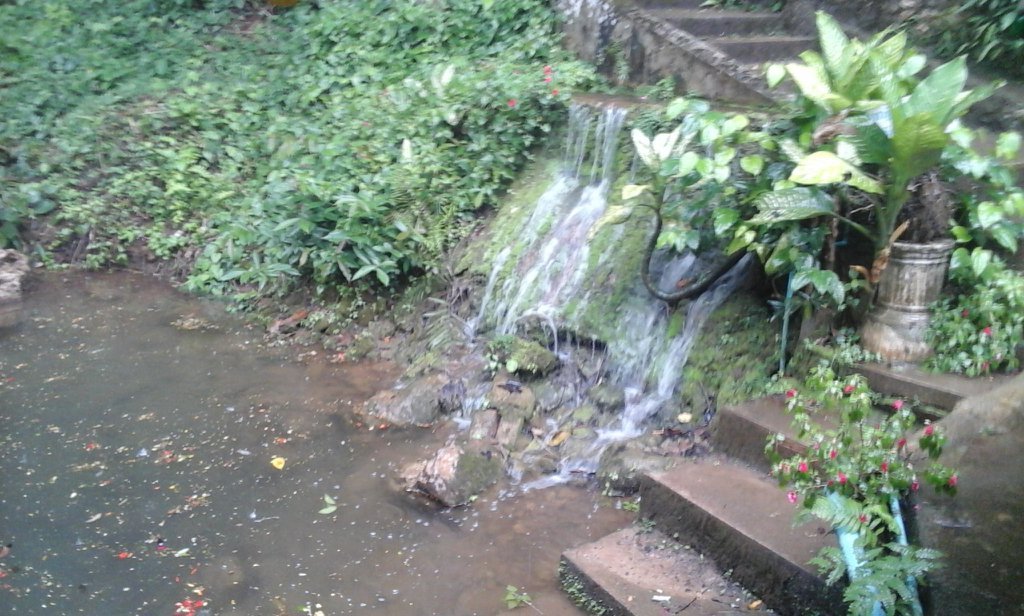 Not to be deterred I went to the place where I fed the ducks before :
…knowing that the fish there were hungry, so they'd be more than happy to eat my abundance of fish-pellet-things. But alas, a shit they did not give either… And I ended up dumping the whole lot in the water hoping that at least one fish may want to eat them.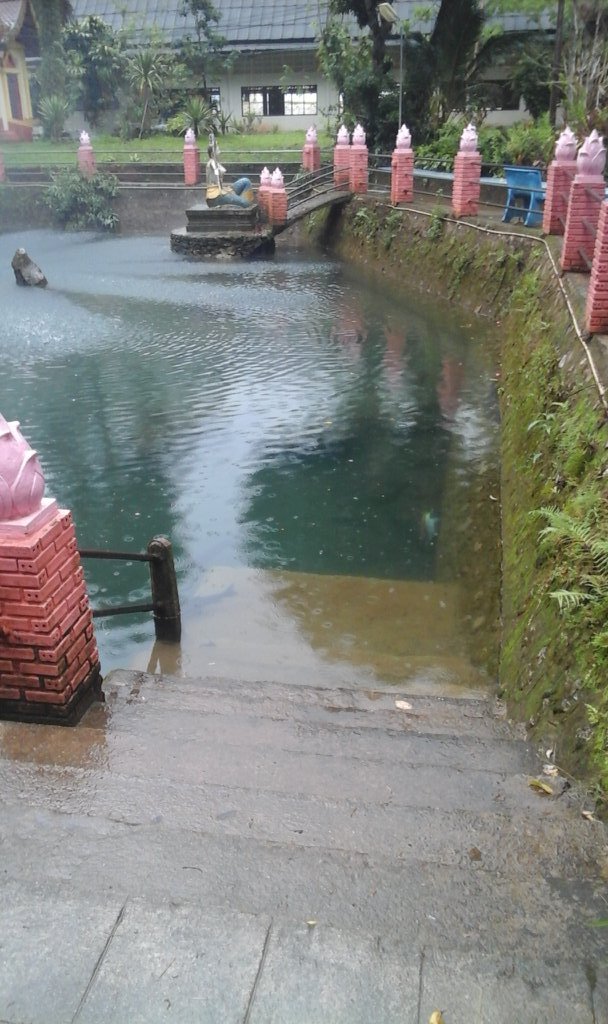 This was my last night in Chiang Dao, so I thought I'd put on my fake Bulgarian trainers and my Chiang Mai FC football shirt, then hit the town. Well, I needed dinner first, and as I mentioned on the day 1 blog everything shuts here at around 7. So at 6:30 I walked to the cave area hoping that there would be a restaurant there serving basic Thai food.
Everything was shut though, and as I was making my way out I saw my guesthouse owner who asked me if I was looking for food (I nodded like a kid at primary school who'd just been bullied) and she went into one of the restaurants and asked if they could quickly make a dish for me. They did. I had a cracking Pad Thai for 50 Baht and as an added bonus I got 19 mosquito bites on my legs. WINNING!!!!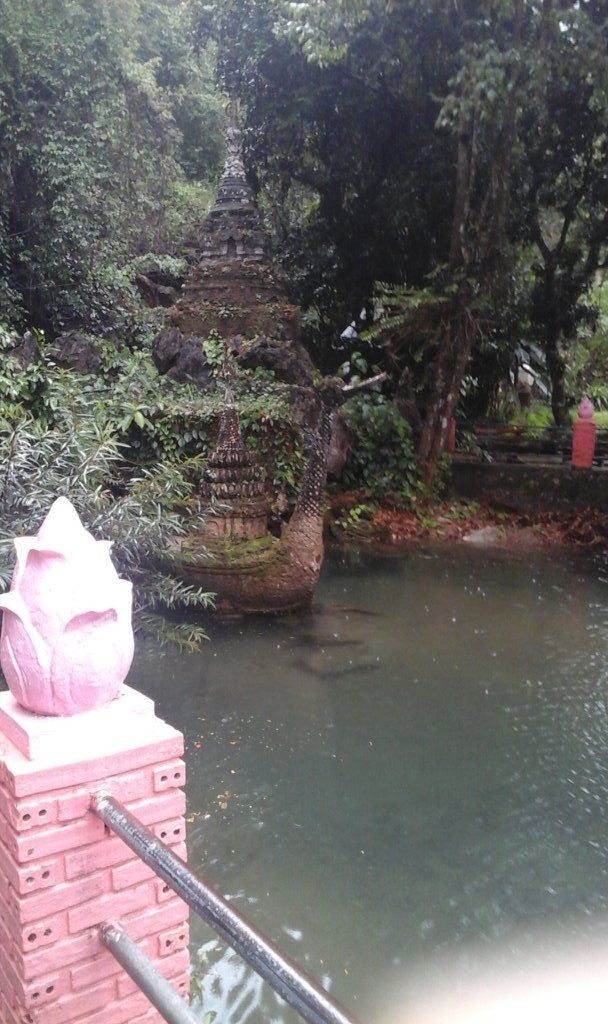 Then it was time to hit the bar. I walked in and there was a friendly American couple playing cards who I chatted to, then I gave the bar owner a free book (I promised I'd give her one the day before. Innuendo 100% intended…) She replied by giving me one back! Before you get excited and think she led me into the toilets, she didn't. She gave me a free drink.
Then for the rest of the evening I was chatting to the American couple and another American bloke doing the gap year thing, then I headed home to write some more of my book, and possibly waste time on websites like Youtube, Facebook and other things that give me temporary joy…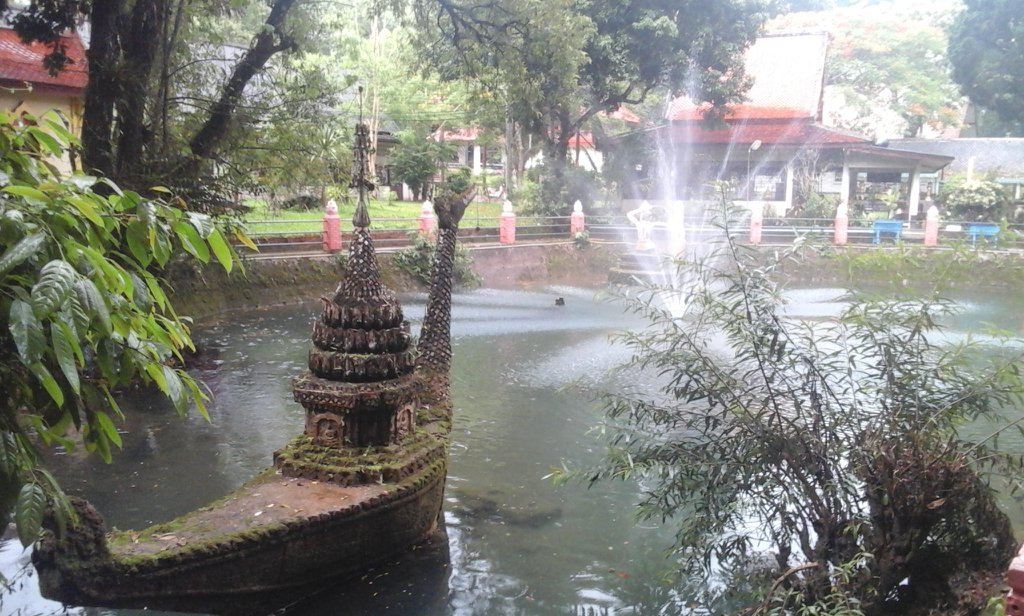 And that's pretty much it I'm afraid! I'd love to lie and say I got into a Red Dead Redemption style shootout with the local gang that had been hassling the locals, but I'm afraid my holiday was relatively uneventful. I wonder what – and when – the next holiday will be? I know I need one, but I also know that I need money to pay for said holiday. Ahhh, capitalism…