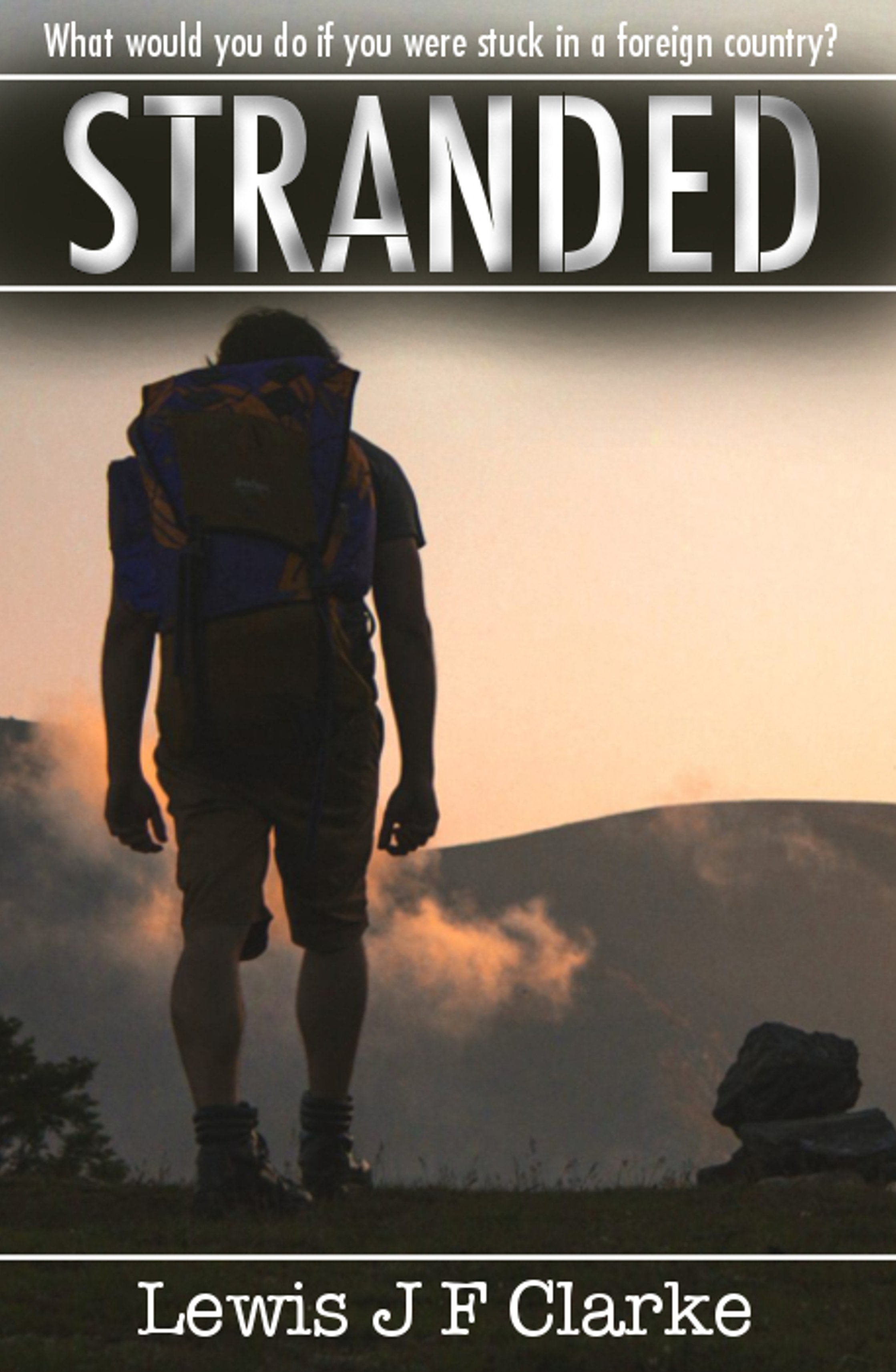 Stranded, one of six books I have published over the last few years
This may be a vegan blog, but I'm mainly on here to reach a new audience for my books. So to sacrifice one intro of one of my potentially 31 vegan posts is not a huge issue to me. So for those of you that don't know I published two books at the beginning of this month. Sales have gone extremely well and I have got a review for one of my books already! I've also had a few people contact me on this platform and say that they've bought at least one of my books (which is fantastic news!) so hopefully I will get more reviews soon. Please let me know if you have bought my books. I'd love to hear some feedback!!!!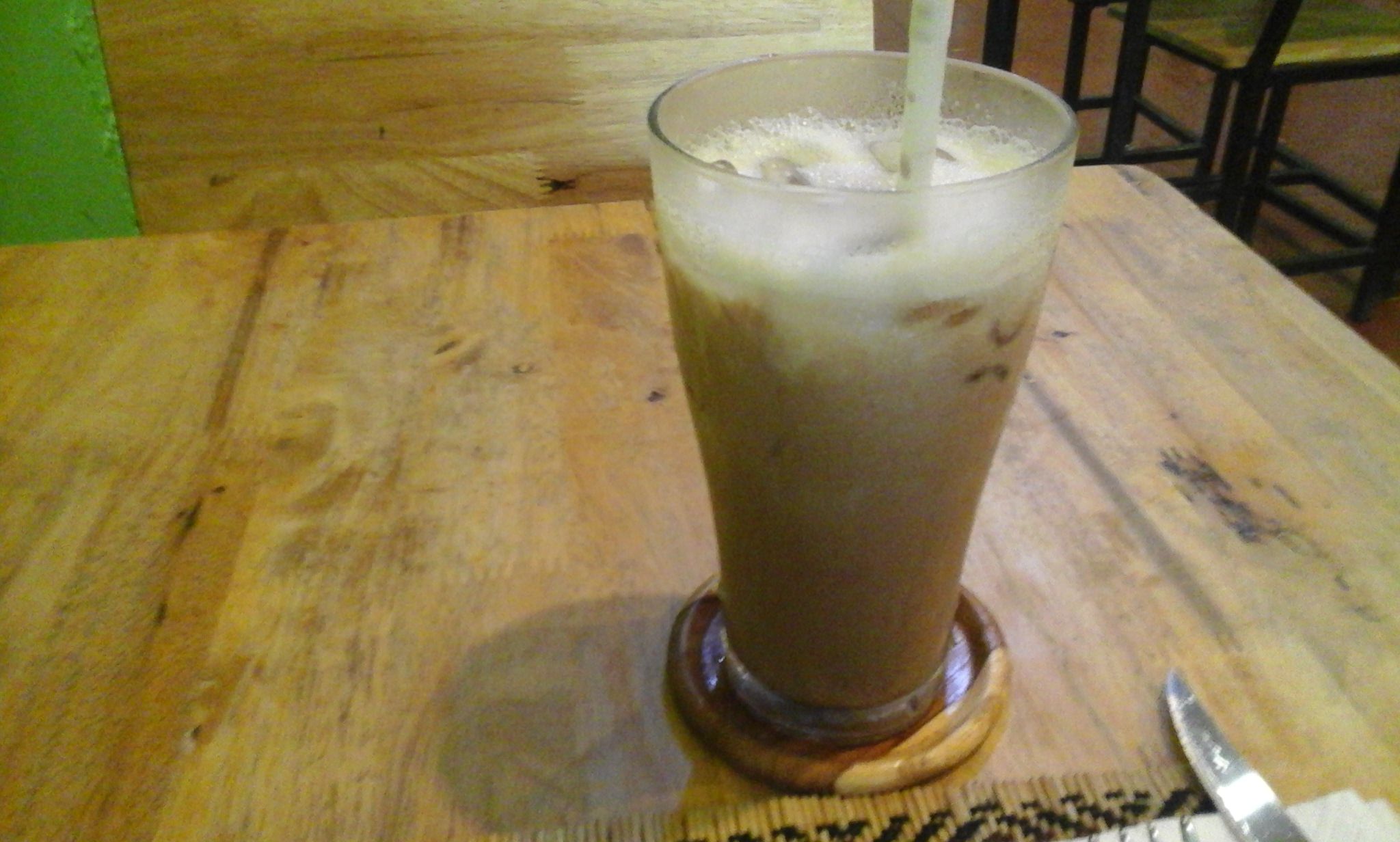 Anyway, vegan month. I had a bit too much to drink the day before (I vaguely remember sloppily eating some McDonalds chips, hoping that the simple smell of the burgers would satisfy my meat cravings…) so I needed a nothing day. After staring at my computer realising I was still drunk, it was time to get some hangover food. But what the hell is hangover food in Veganland…?
I went to Vegan Heaven… Don't worry, I didn't snuff it; Vegan Heaven is a restaurant in Chiang Mai. I wanted a vegan chicken wrap and thought this would be a great way to nurse what I suppose wasn't even a hangover considering I was still drunk…
You know when you see drunk guys trying to eat a sloppy kebab and it goes everywhere except in their mouth?
…Anyway, it turns out a wrap is not the best weapon of choice when you are a little bit J-Kwon. I want to say I was elegant, but we all know the truth. I also had a vegan chocolate shake. It wasn't the best. But positive energy and stuff! I know for next time to try something else. One great thing about this is trying foods I would have never tried otherwise, and I've already added three extra dishes to my repertoire!
Then for dinner I fancied a Pad Thai, but the pad thai lady shut shop before I got there. So I casually drifted to a local restaurant and got the old pat pack combo (I learned my lesson from my terrible Pat Pack joke last time, so I simply gift you a 4/10 photo…)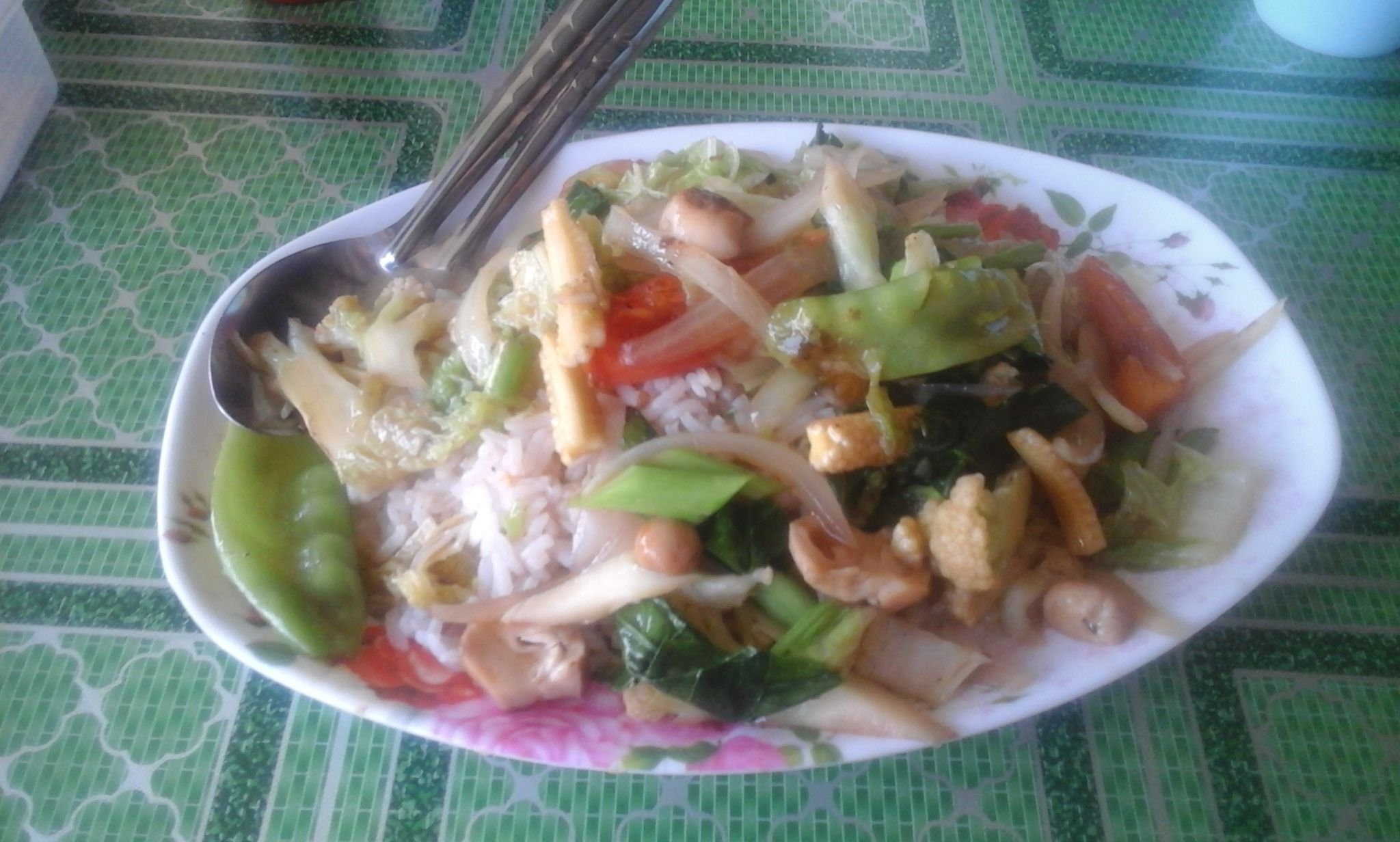 Cost So Far
I want to keep tally (for me as well as you) about what I've bought over the month and how much it cost. To give you an idea I round up 50 baht to the Pound. If you are dealing with Dollars it is around 35, but round it down to 30 to make it easier to tally up…
Day 15:
Vegan chicken wrap not so elegantly destroyed by yours truly… – 95 Baht
Chocolate shake – 70 Baht
Pad Pack and rice (fried vegetables) – 30 Baht
Today's Total: 195 Baht
Overall Total: 2929 Baht